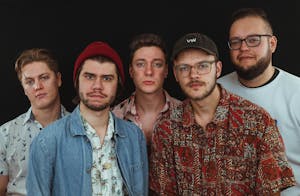 The Graduating Class at Sessions Music Hall
The Graduating Class is excited to announce our second livestream concert, in partnership with our friends at Sessions Music Hall. You can stream the concert via the link we'll share prior to showtime.
This event is free to stream, but we are asking viewers to make a donation on the Graduating Class Bandcamp page- 100% of the proceeds will go to Color of Change, and donors will be able to download both of Grad Class' singles.
Donate here: https://gradclass.bandcamp.com
Check out the recipients of our funds raised here: Color of Change: https://colorofchange.org
Venue Information: