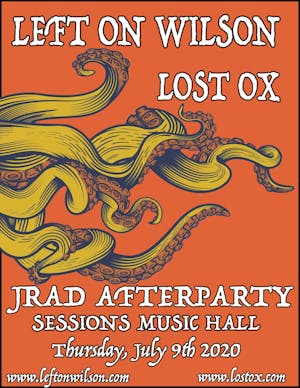 Presented by Sessions Music Hall
Lost Ox
Left On Wilson
Sessions Music Hall
$10.00 - $13.00
Postponed
It's a LOW-LO party! Left On Wilson and Lost Ox are playing Sessions on 7/9!
Left On Wilson
Lost Ox
7/9/20
This show occurs in both rooms - one ticket gets you access to both the Main Hall and the Lounge.
Portland, Oregon's Lost Ox has been spreading their uniquely progressive brand of outlaw funk & americana across the west since 2017. In that short time, they've recorded an album (Wildheart), packed venues throughout Portland, and expanded all along the west coast, extending east to the Rocky Mountains. Characterized by intriguing lyrical interplay, shredding guitar solos, funky bass lines, and complex arrangements, Lost Ox is taking yesterday's music and rebranding it with originality that is ripe for the future.
Left On Wilson has been bringing tasty grooves to engage your ear holes and move your feet since 2016. Their well crafted original material spans time and space while carefully chosen covers freckle the soundscape. From catchy dance tunes to their syncopated riffing, Left On Wilson fuses genres and implements emotion via guitars, bass, keyboards and drums. Three part vocal harmonies only add to the depth of color. Left On Wilson is more than just music and lights, the band presents an uplifting energy to the music they perform.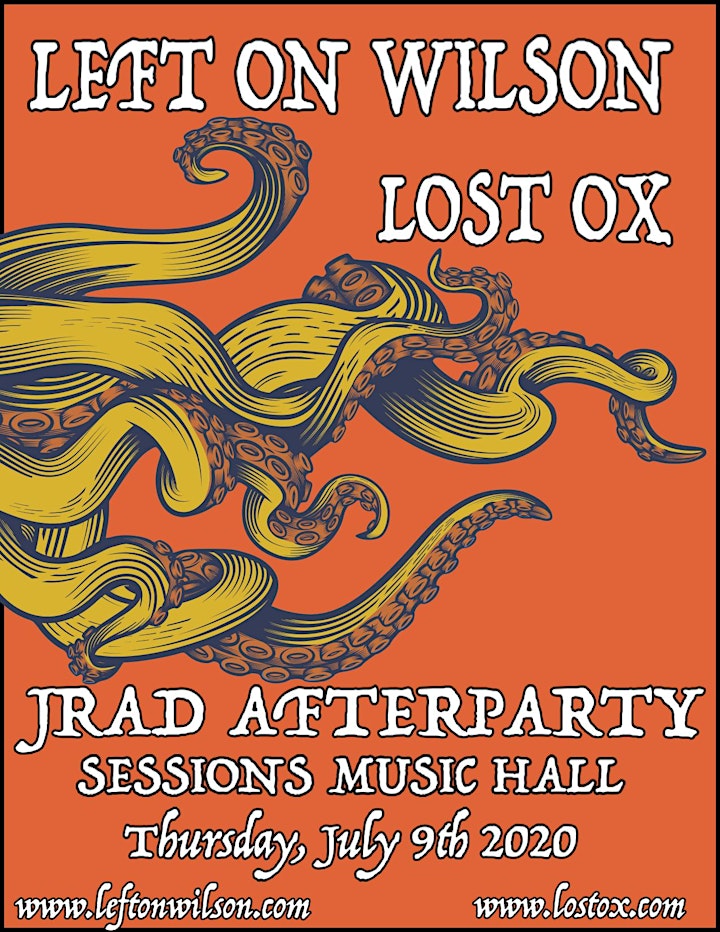 Venue Information:
Sessions Music Hall
44 E. 7th Ave
Eugene, OR, 97401